How to Improve SEO With Anchor Text and Meta Description Markup
Anchor text?
One of the most effective ways to improve your SEO is to use keywords in your anchor text. This will help Google understand what your page is about and increase its ranking. The keywords you use should be relevant to the page that you're linking to. They should also be descriptive and avoid generic terms. When you use keywords in your anchor text, you will increase the page's visibility and help users understand the link's destination. 
Anchor text is the clickable text that accompanies hyperlinks. It is typically blue and underlined. When the reader clicks on this text, it will bring them to a new page. It also helps Google determine the content of the page. 
(At Chandler SEO it is our mission to ensure that you receive the most efficient and thorough services that adapt to your particular business model. We specialize in various ways to keep your business healthy along with SEO including marketing, web design, and campaigning. Click here for more: chandler-seo.com)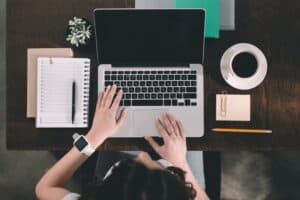 Meta description
Improving your meta description can boost your website's search engine optimization. It's important to include the right keywords and use a call-to-action to get people to click through to your site. It's also important to make your meta description unique. Duplicate meta descriptions can hurt your rankings. The best way to make sure your meta description is unique is to test it out. 
The meta description works in conjunction with your page's title and URL to increase click-through rates. When written well, a good meta description can be the difference between a good ranking and a poor one. You can see this by looking at how your title and meta description appear in search results. 
Page speed
Your website's page speed can have a huge impact on your site's search engine rankings. You can increase the speed of your site using various techniques. Google recommends that your page load time is under seven seconds. Ideally, you should try to make your site load within three seconds. But this is easier said than done. 
The speed of your page is important to Google as it gauges the quality of your site and user experience. When your site performs well in this metric, it is rewarded with a high page rank. The faster your page loads, the more organic traffic you'll receive. Using tools such as Google's PageSpeed Insights can help you identify where to make improvements. 
Schema
There are many ways to use schema markup, including for SEO. One of the most important is to use reviews. By displaying reviews on your products and services, you'll send a strong trust signal and make your pages stand out from the competition. It's even possible to display multiple reviews at once. 
Using schema markup will increase your website's authority and help Google interpret your site correctly. For example, a searcher looking for a restaurant may be more likely to click through on a page with structured markup. A higher CTR means more organic traffic, and organic traffic is one of the most important ranking factors in SEO. Using schema markup for your website will boost your ranking without spending a fortune on paid ads. 
Keyword research
Keyword research can help you target the right audience. It can also give you an insight into what your target market is searching for online. These insights can inform your content strategy and marketing efforts. Keywords are the words and phrases that people use to find solutions to their problems. Getting your content in front of these people can help you gain more traffic. 
Keyword research is one of the most important steps in an SEO strategy. You can use Google's Keyword Planner to get an idea of what terms your prospective customers are searching for. You should also look at competitors' websites and companies to see which keywords they use.