How to Manage Local Search Engine Optimization For Clients?
Local search engine optimization is a vital strategy for any business that wants to increase their visibility in the digital space. People are searching for products and services based on their location, and if your website isn't optimized for local searches, you're missing out on valuable traffic. 
(Looking for SEO strategy companies? Contact us today!)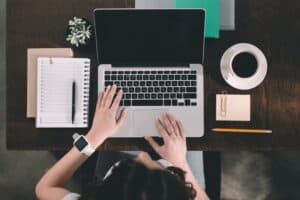 SEO for local businesses requires a combination of technical and non-technical strategies. It can be a challenge for many small business owners, but with the right strategy, it's possible to improve your rankings in local search engine results pages (SERPs) and drive more traffic to your site. 
Start with the basics:
Create quality content that is relevant to your business, your customer base, and your industry.

Ensure that your content is mobile-friendly.

Keep your website up-to-date with fresh, engaging content that meets Google's quality guidelines.

Add local keywords to your blog posts and page titles for a boost in local ranking and clicks.

Maintain consistent information on name, address and phone number details across all your listings, including your Google My Business profile and other business directories such as Facebook.

Add a map to your site for easy access to your physical locations

Make your contact information easily accessible.

Use responsive design to ensure that your website displays correctly on all devices.
9. Be the local authority for your industry
If you're a taqueria or a security company, creating content that is relevant to the people in your community can help improve your local search rankings. Consider promoting local industry gatherings, news and employee events on your blog to give local consumers something to connect with. 
10. Invest in local citation building
The second most important local pack-ranking factor is the number of citations that mention your business's name, address, and phone number. Citations are online references to your business, and they matter because they help surface your location in online search results and give customers a better idea of your reputation. 
A good citation builder will help you manage and update your business information on the various local listing platforms, including Google, Yahoo!, and Bing. They will also recommend which directories you should list your business on and ensure that your name, address, and phone number are correct and identical across all your citations. 
It can be a bit of a time-consuming process, but it's essential to ensure that your citations are correct and matched to your Google My Business profile. 
Don't forget that social media signals are a critical local ranking factor as well. Having a Facebook business page and actively managing it will go a long way toward increasing your local search rankings. 
Reviews are a key component of local SEO and are a powerful tool to improve your search rankings. They're also a great way to establish trust with your customers, which leads to more sales. 
Getting reviews is a continuous and ongoing effort that should be included in your local SEO strategy. The more positive reviews you get, the more likely it is that your business will rank higher in local search results.