What are some of the most important metrics an SEO expert should be tracking?
SEO professionals must be able to understand and evaluate the performance of their pages in order to drive traffic and conversions. They need to know what KPIs (Key Performance Indicators) are relevant to their business and how they can be best used to improve weak areas or optimize already strong ones. 
(Searching in Google "SEO for Fireplaces"? Contact us today!)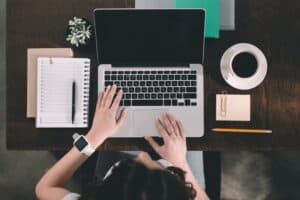 Fortunately, it's relatively easy to find and monitor SEO metrics using tools like Google Analytics, although understanding what those metrics actually mean is another story. In this article, we'll discuss some of the most important SEO KPIs and how to track them, based on your business model. 
One of the most important metrics for any site is organic search engine traffic. This metric provides an indication of how many people have found your site through a search engine and is a direct reflection of your success in optimizing your content for keywords that are relevant to your target audience. 
Another key metric is pageviews per session. This measures how many pages a user visited in the time period you specified. It's important to note that if a user visits the same page twice within the same visit, it will only count as a single pageview, not two. This metric is an excellent indicator of engagement and overall visitor experience. 
Organic click-through rates are also an essential metric to track. These metrics are determined by looking at the number of people who clicked on your site in a given time frame when a search engine displayed a result that included a link to your website. The higher the organic click-through rate, the more likely you are to be rewarded with better placements in future searches. 
Crawl errors are another metric that every SEO expert should be tracking. These errors are a sign that a search engine can't properly crawl or read your site, which may ultimately impact how well you rank in the SERPs. While you can't always fix these issues, it's still important to identify them and try to eliminate as many as possible. 
Customer lifetime value (CLV) is a great metric to track because it shows you how much revenue you can expect from each visitor over the course of their relationship with your company. This can be a very valuable indicator of your ROI and help you determine how best to invest in SEO moving forward. 
Return on investment (ROI) is the ultimate goal of any SEO strategy, as it demonstrates that the efforts you put into your content are actually producing tangible results for your business. Unfortunately, it can take a long time for SEO to have an effect on revenue, so evaluating ROI requires patience. 
There are nearly endless SEO metrics that can be tracked, so deciding which ones to prioritize is an important decision for any SEO professional. However, by knowing what metrics are most relevant to your business and how to effectively use them, you can ensure that your SEO efforts are having a positive impact.