What Does SEO Stand For in Web Design and Development?
SEO stands for Search Engine Optimization. Everyone wants their website to rank high on Google. To achieve this, you need to optimize your content. But optimizing content isn't an easy task – Google has its own rules that must be followed to rank high. Read on to learn more about SEO and how it can help you improve your website. Getting high rankings is an important part of website marketing, so you need to understand the process to get the best results.
(Looking for an eCommerce SEO expert? Contact us today!)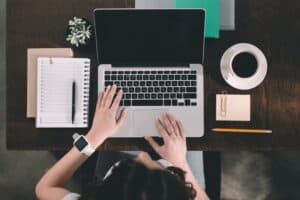 On-page optimization
On-page optimization is the process of optimizing the pages of your website. It enables your pages to be indexed and crawled by search engines. As a result, your pages are more likely to be ranked highly in search results. This process involves tweaking page content, tags, and internal links to increase your website's visibility in search results and drive more traffic. In addition to improving search visibility, on-page optimization can also improve user experience and increase conversions. 
On-page optimization is an essential part of SEO. Search engine spiders are drawn to websites that have been optimized for specific keywords. This means optimizing internal links, title tags, content, and headings. In addition, your site needs to be responsive to mobile devices. These features help your site be crawled by search engines and earn higher SERP rankings. Without on-page optimization, you won't see any real results from your SEO efforts. 
Navigation
Internal links are the links between different pages on a website. These links can either be navigational or contextual. Google Spokesperson John Mueller discussed internal links during a recent Google Webmaster Hangout. He explained that navigational links are important not only to search engines but also to help users quickly locate the page they are looking for. Using an information architecture can help you simplify your website's navigation and maximize the number of links that your website has overall. 
When using SEO, your website is more likely to generate more traffic and get higher rankings on search engine results. If your website doesn't search engine-friendly, the major search engines won't be able to index your content, and it will not be listed highly in search results. When integrating SEO into web design, you should take into consideration several different factors, including technology, navigation, linking, and content. 
Site speed
Search engine optimization is the process of enhancing your website's visibility in search engine results. If you are targeting the right people, your website should show up at the top of the results page when they use a specific keyword. The more visible your website is, the more traffic and potential customers it will receive. The more traffic you get, the more money you'll make! Here's how you can boost your website's visibility and attract more customers! 
URL structure
When it comes to website design, there are several SEO practices that you need to implement. One of the most important techniques involves creating a good URL. The URL should contain descriptive keywords and a proper structure. The focus keyword should be in the slug of the URL. When selecting a focus keyword, the owner should do keyword research to help Google understand which pages should be ranked higher. Focus keywords should be short and easy to remember. 
If a site does not have SEO-friendly content, visitors will not be likely to stay long. In addition, a website that is not search engine friendly will not get a high ranking in search results. Search engine optimization should be incorporated into the design and development phases of the site. Various factors should be taken into accounts, such as navigation, linking, content, and technology. An SEO-friendly website is highly likely to attract more traffic and improve conversions.