What is Digital Marketing SEO?
In digital marketing, SEO (search engine optimization) is the process of improving a website's visibility on the internet. Search engines are text-driven computers that crawl the Internet and evaluate the text and items on a website. Using SEO techniques, you can improve the visibility of your website and make it easier for users to find what they are looking for. 
(Searching in Google "SEO Tool"? Contact us today!)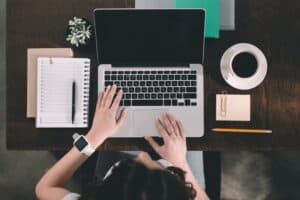 On-page optimization
On-page optimization is the process of making the content of your website more relevant to search engine users. It includes things like meta-data, HTML, internal links, and content. This content must be optimized to attract search engines, and Google takes this information into account when ranking a page. Off-page optimization, on the other hand, involves everything outside of your website. 
Search engines use algorithms to determine the most relevant websites to display in search results. On-page SEO aims to meet certain aspects of the algorithms, including page authority, keyword use, and content relevance. Relevancy refers to how closely a search query matches your website's content. For example, if a user searches for plumbing services in Toronto, a page related to plumbing services should pop up in the search results. 
While off-page SEO focuses on building domain authority, on-page optimization focuses on optimizing your content for search engines. By optimizing your content, you can ensure your pages get noticed by users and increase your conversion rates. You can also use on-page SEO tools like On-Page SEO Checker to help you improve your website's page rankings. The software will analyze your website and provide you with a list of optimization ideas. It even allows you to choose which categories to check and review the top-rated pages. 
Conversion rate optimization
Conversion rate optimization (CRO) is a powerful digital marketing strategy that focuses on driving a high percentage of visitors to complete a specific action. This technique helps make your website more attractive and easier to use, increasing your bottom line. It starts by defining the success metrics that you want to achieve. Depending on the type of business you are in, you may measure things like purchases, leads, or white paper downloads. 
By improving conversion rates, you can improve your business model and use your limited resources effectively. The main goal of conversion rate optimization is to drive more traffic to your website and convert them into paying customers. Different strategies are used for different businesses, but they all begin with the same basic steps. Identifying key metrics, analyzing target audiences, collecting user feedback, and conducting A/B tests are all important steps in achieving higher conversion rates. 
Link building
Creating a link profile is an essential part of digital marketing SEO. Not only does it help your site rank higher, but it can also increase traffic and brand awareness. Most brands aim to become household names and getting quality websites to link to yours can increase organic and branded traffic ten-fold. 
The process of link building is a combination of content creation and outreach. Content promotion is crucial to link-building success. Outreach involves reaching out to relevant sites and explaining why your content is important. When appropriate, you can also invite them to link to your website. You can also promote your content to your followers through existing channels, like blogging. 
Another way to improve your link-building strategy is to conduct research. You can do this by analyzing what your competitors are writing online. This will help you identify gaps and improvements in your content, and may even lead to new content creation.